Scuba Diving
from pygmy blue whales to pygmy seahorses
Snorkelling
divine escapism​
Whale & Dolphin Watching
meet the majesty of the seas
Cliff Spa
reset your senses
Explore the pristine coral reefs while diving or snorkelling, discover the giant inhabitants of the Savu Sea or relax whilst resetting your senses with a signature SAVU massage.
You experience the south of Alor at your own pace by creating your own tailor made version of exploration and relaxation.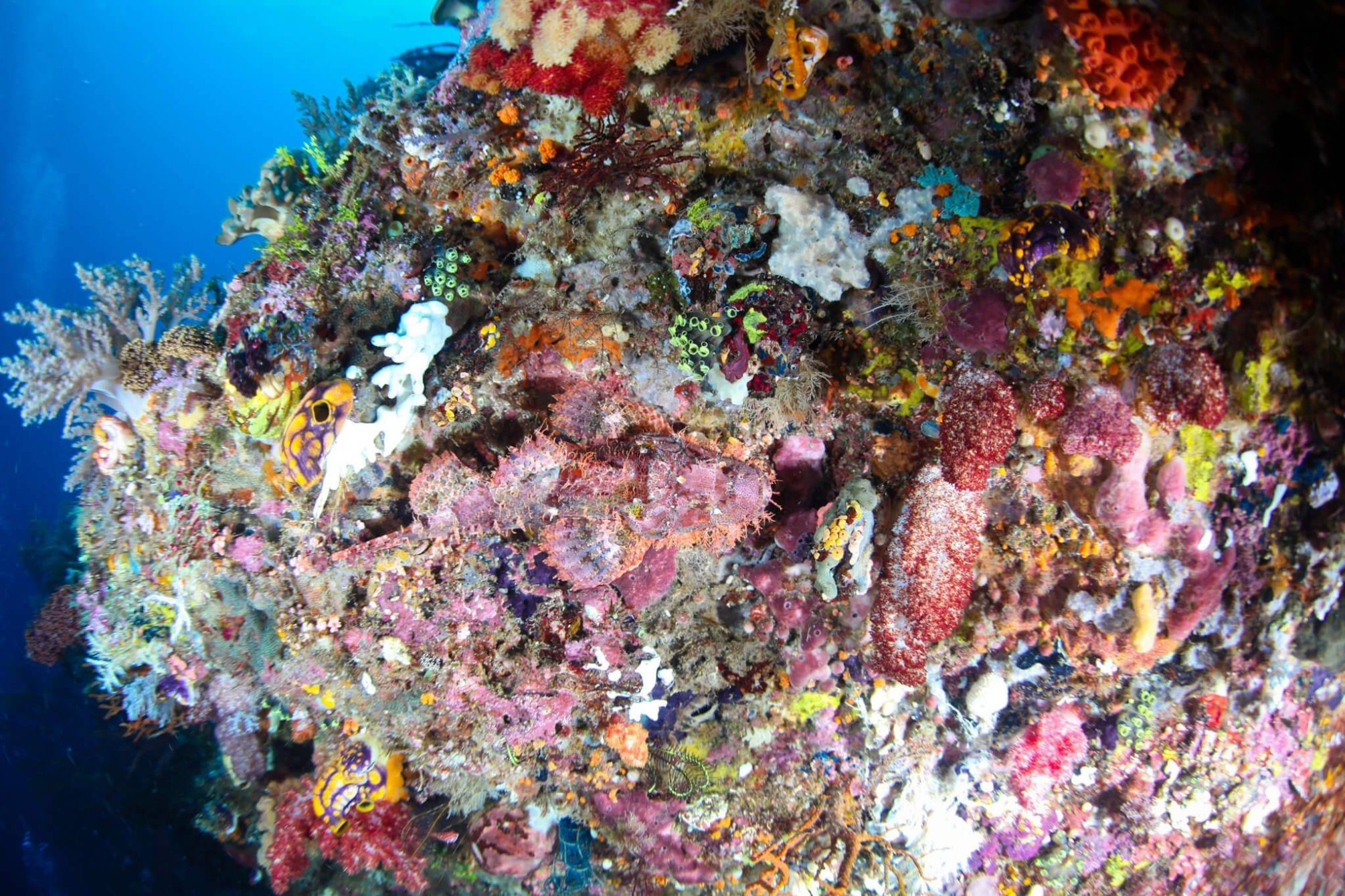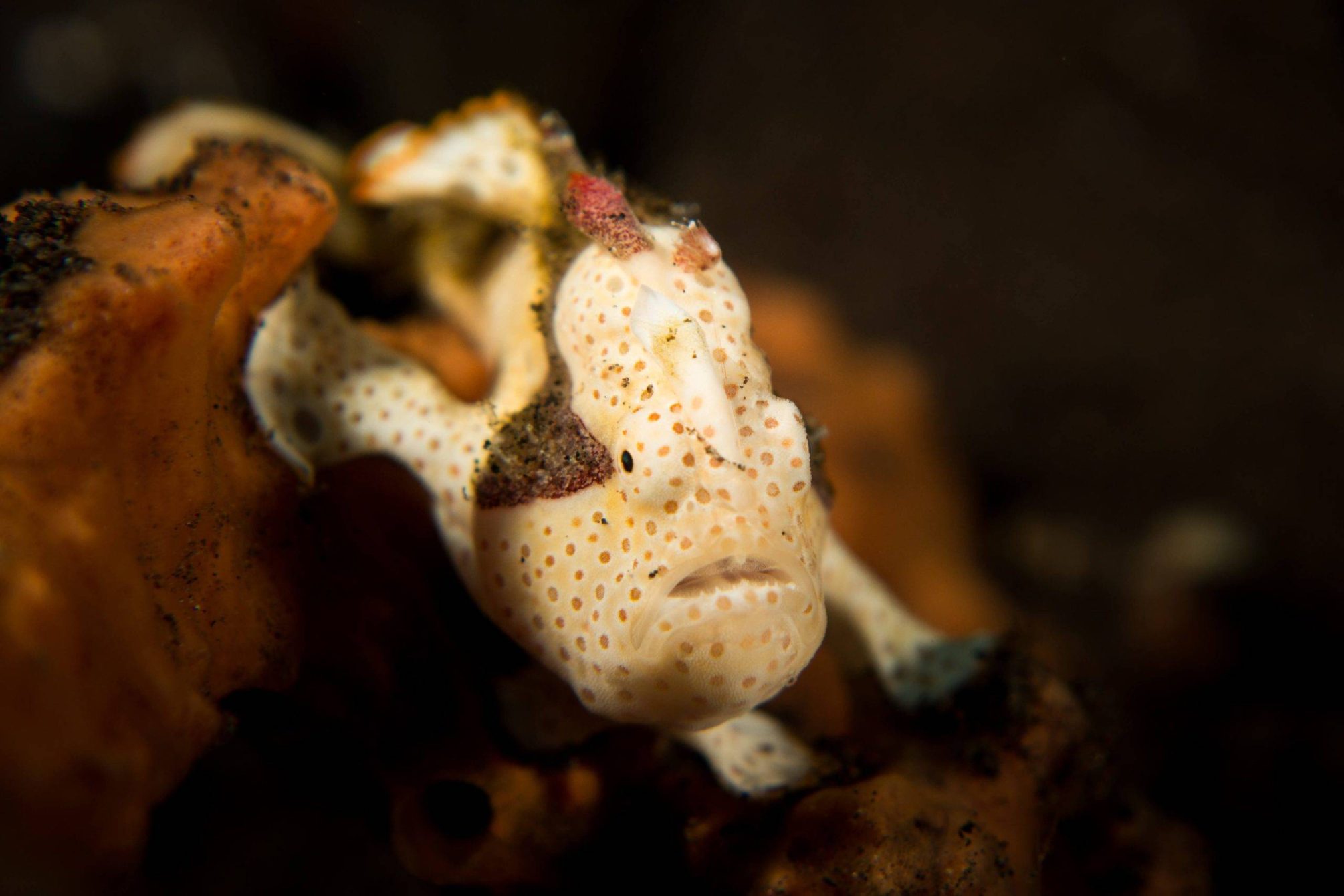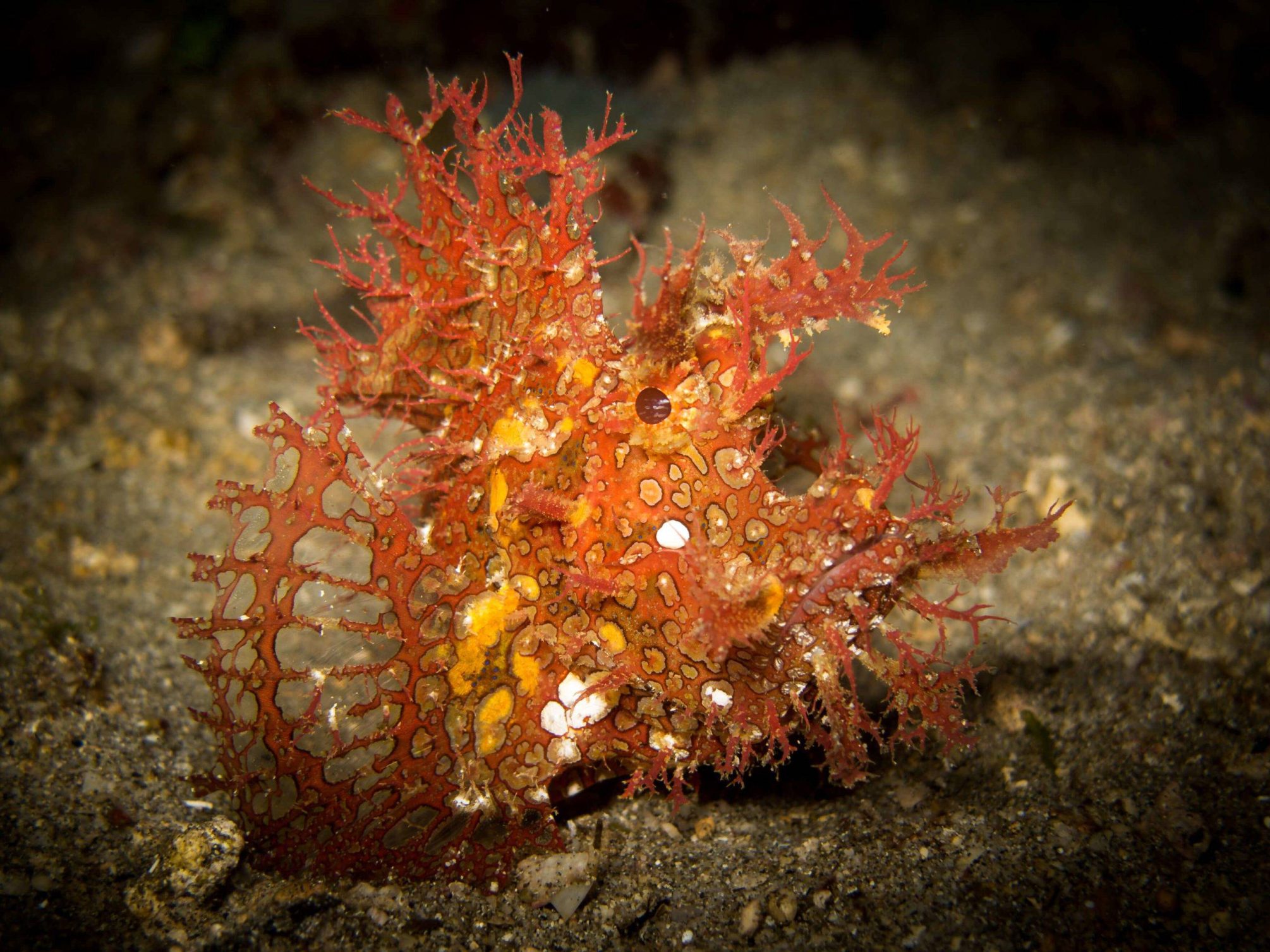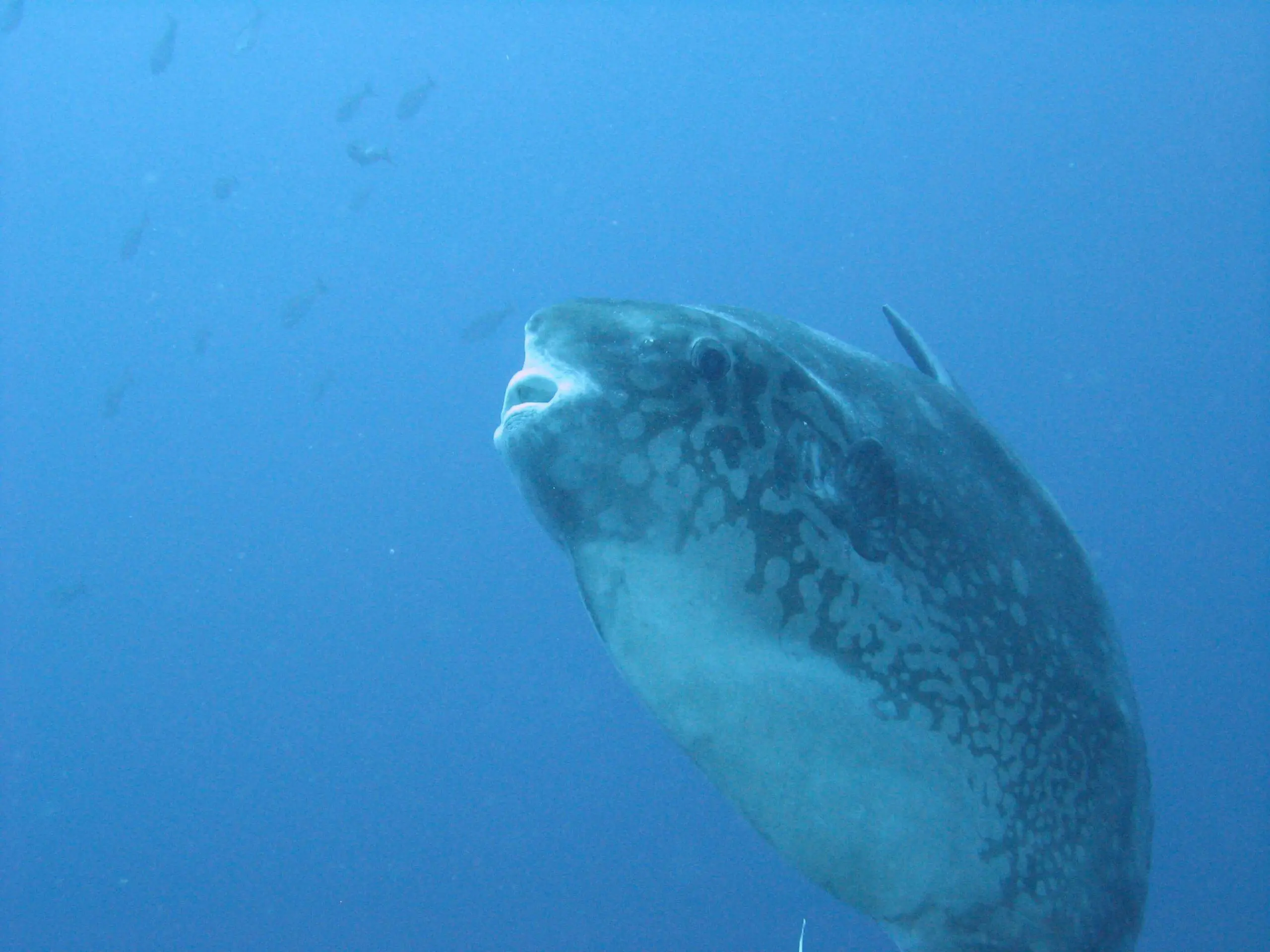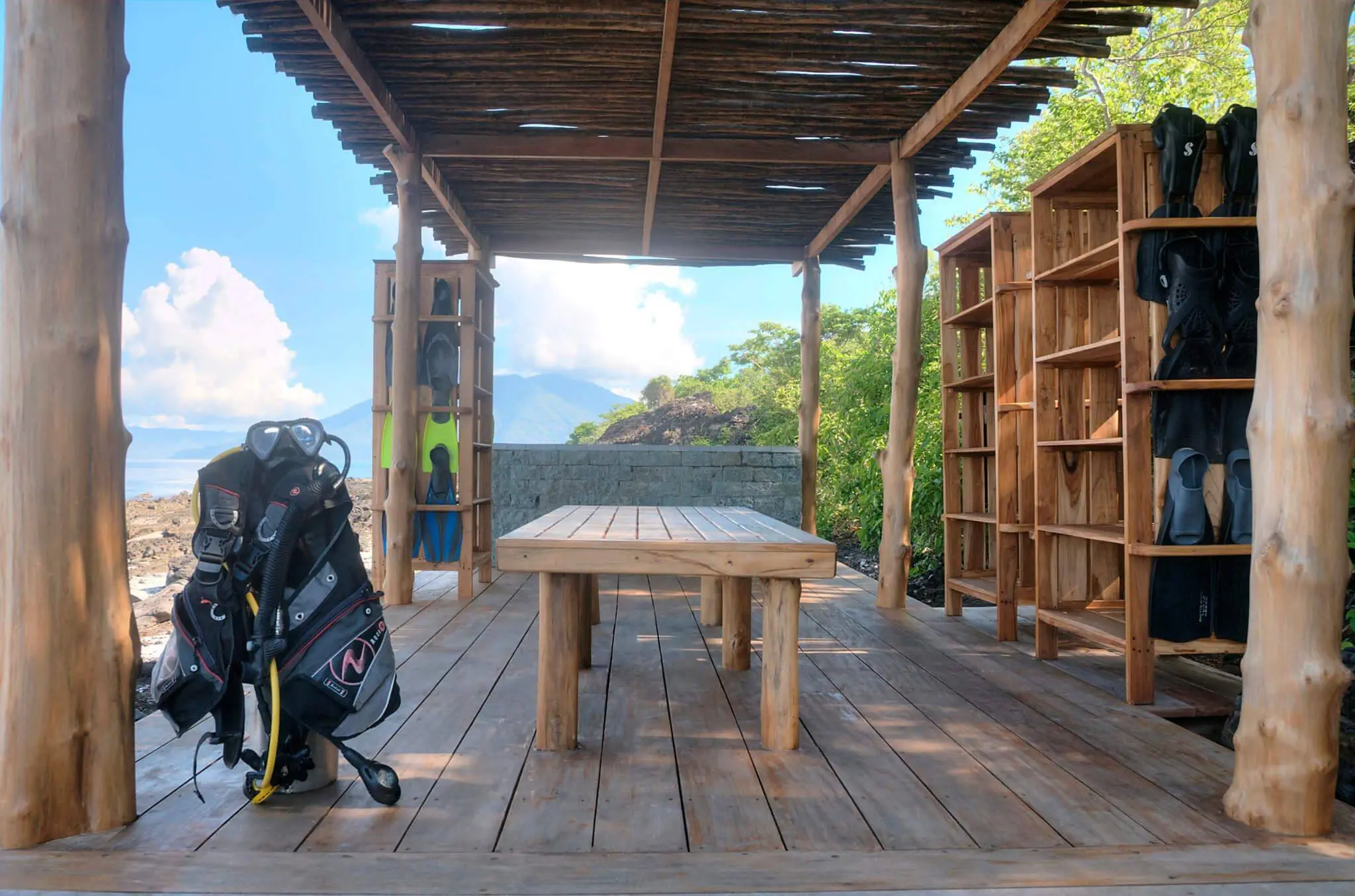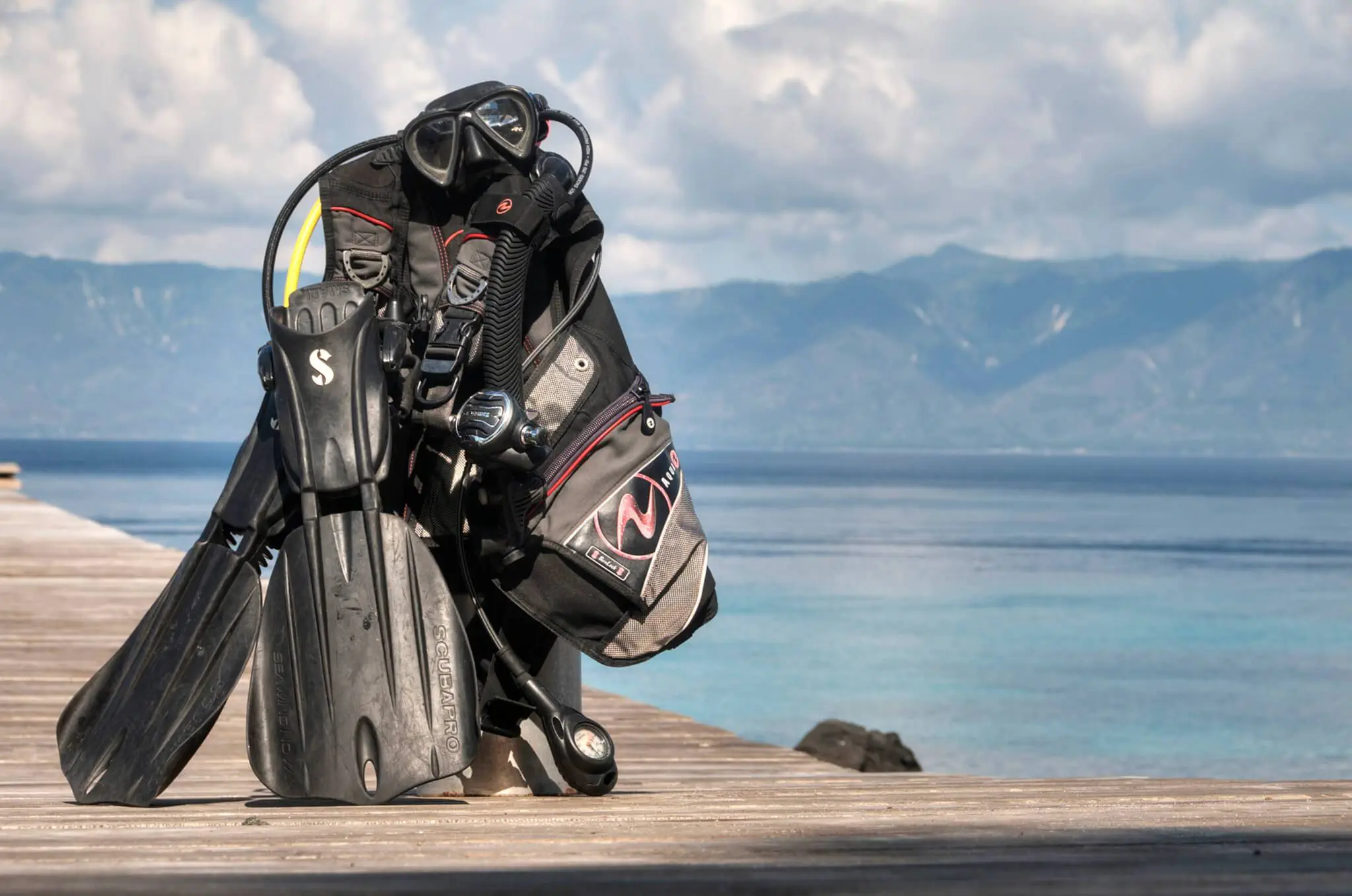 Take a glimpse from the surface and then slowly descend into the colourful world of the Savu Sea. Let yourself be transported by the gentle currents alongside steep walls. Totally immerse yourself in this silent world.
Our speedboats take you to the most pristine and untouched coral reefs of South Alor, which lies in the heart of the Coral Triangle. In small groups you will discover the abundant marine life that ranges from small and most fascinating bottom dwelling creatures to large pelagic fish and marine mammals.
Study the black sand looking for unique critters or dive through overhangs, discover volcanic caves and encounter beautiful panoramas of dense coral, anemone and sponge coverage in vibrant colours. Would a whale or dolphin sighting add the final touch to your dive experience? They might await you above and below the surface!
Book your scuba diving package and discover the Savu Sea with us.
Hover above the most pristine coral reefs. Listen to the waves crashing onto the rocks. Watch the colourful fish hunting for prey. Immerse yourself in another world.
We take you out with our luxurious catamaran to the most beautiful shallow coral reefs of South Alor. Our experienced snorkel guides will brief you about the marine life and point out colourful reef fish, vibrant corals, nudibranchs, and turtles among others. Before and after your snorkel you can relax on our sundeck or enjoy a refreshing beverage and snack under our roof shade. If we spot a mega-pod of dolphins, our captain will slowly and carefully approach and give you the opportunity to become closely acquainted with them. Snorkelling with our experienced team on our wonderful catamaran is an experience like no other.
Book your snorkelling package and discover the Savu Sea with us.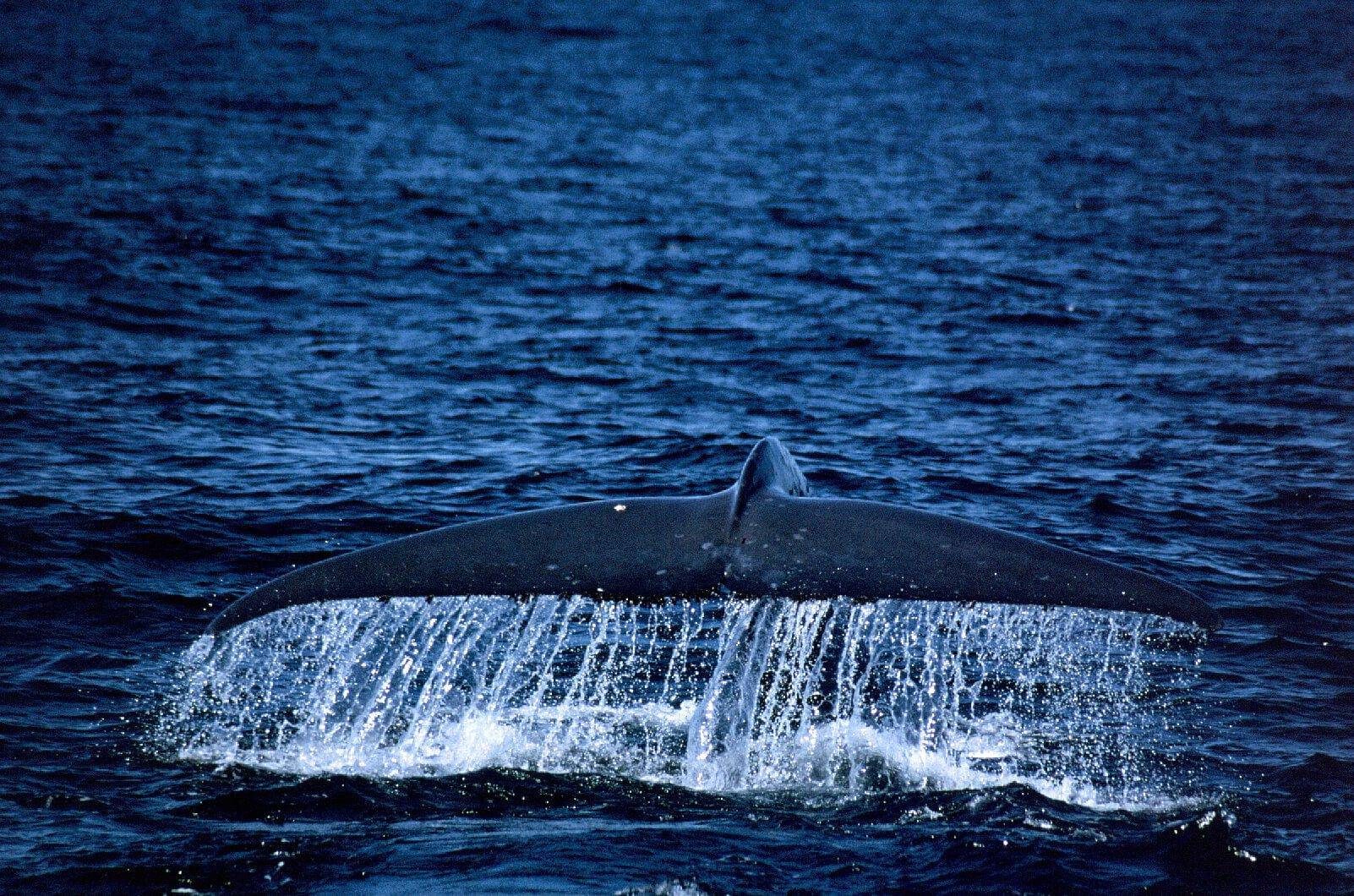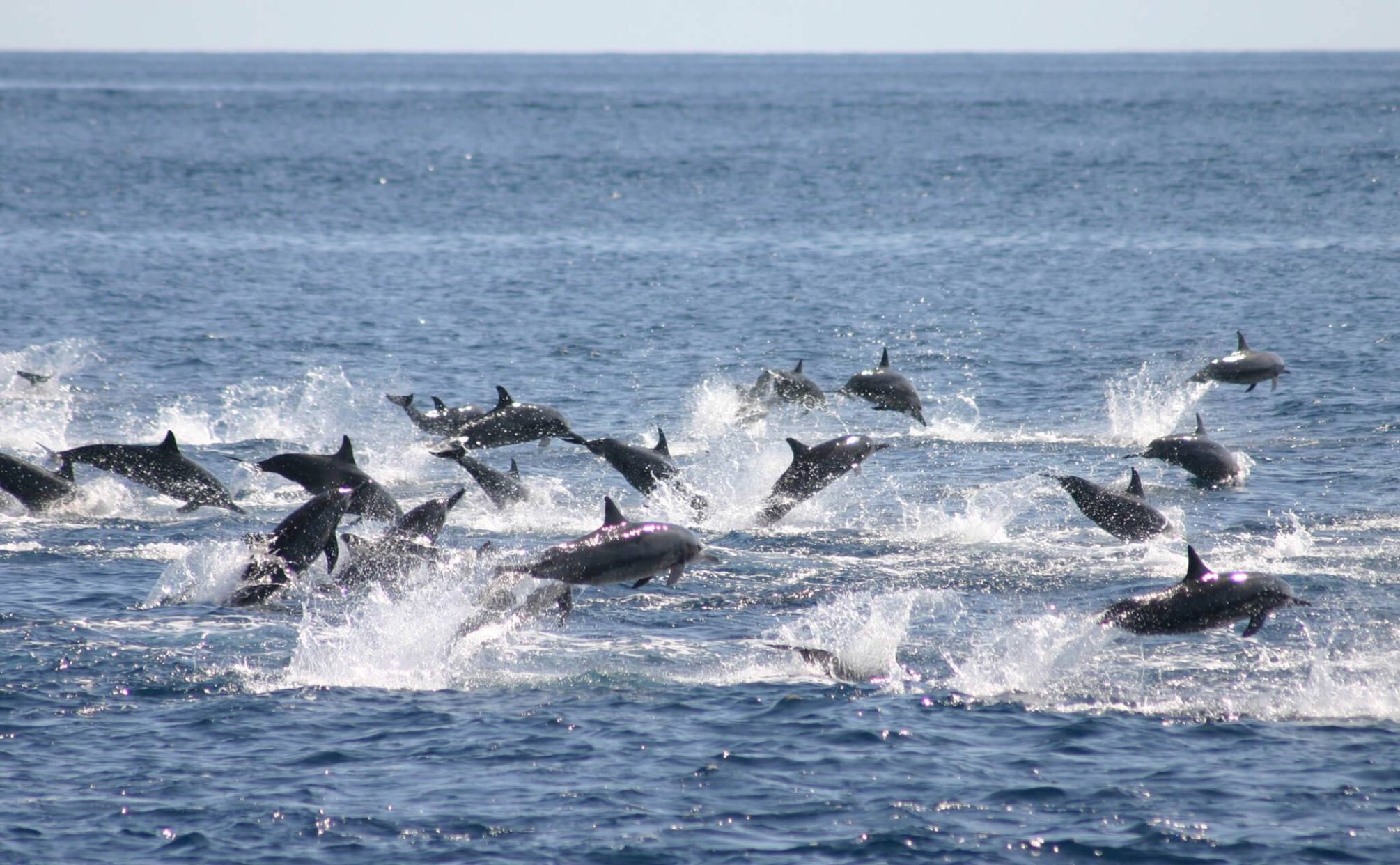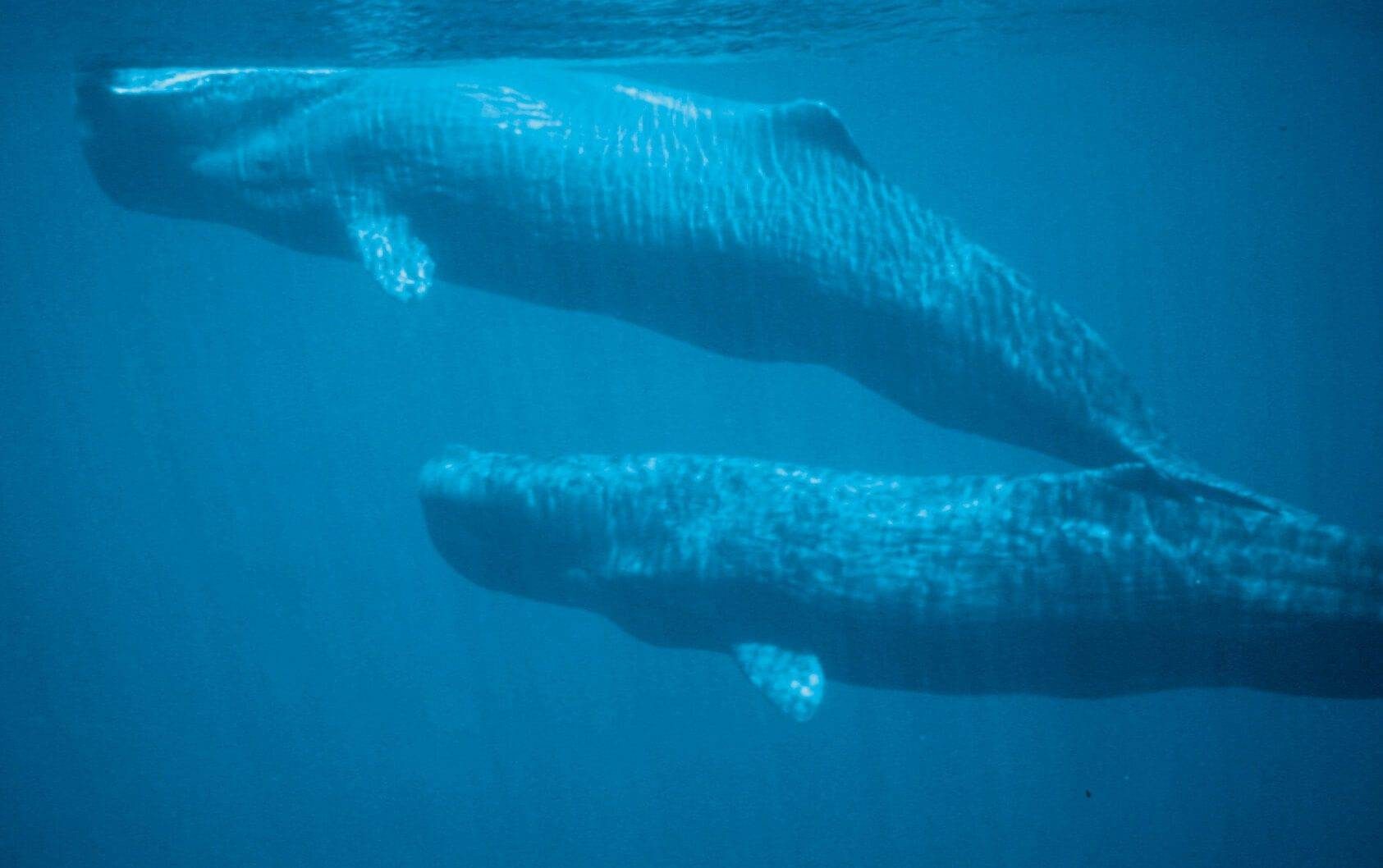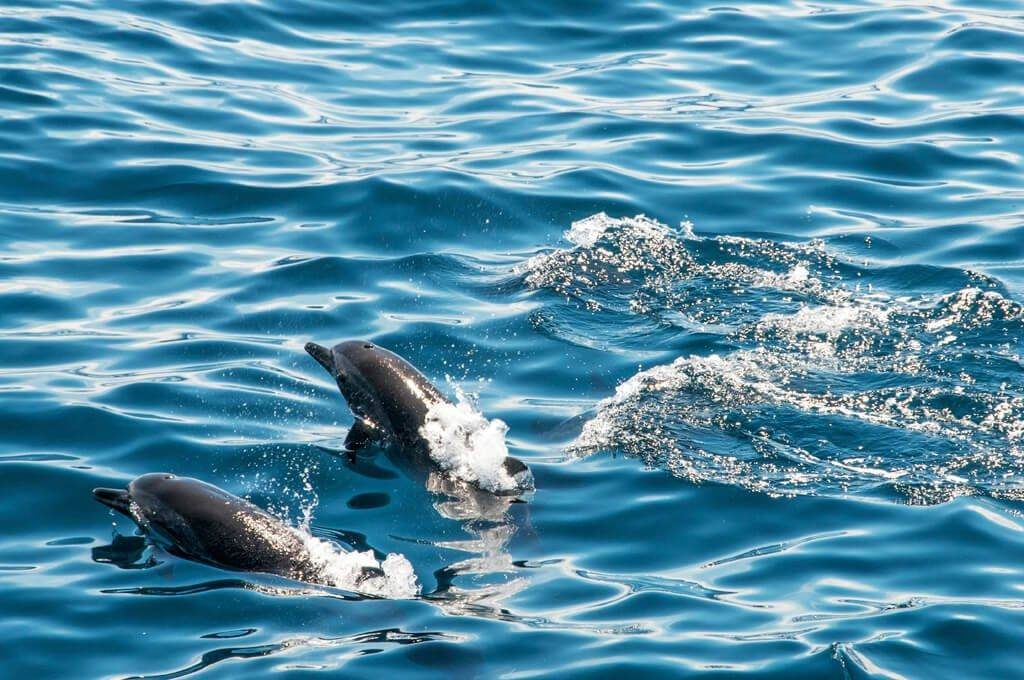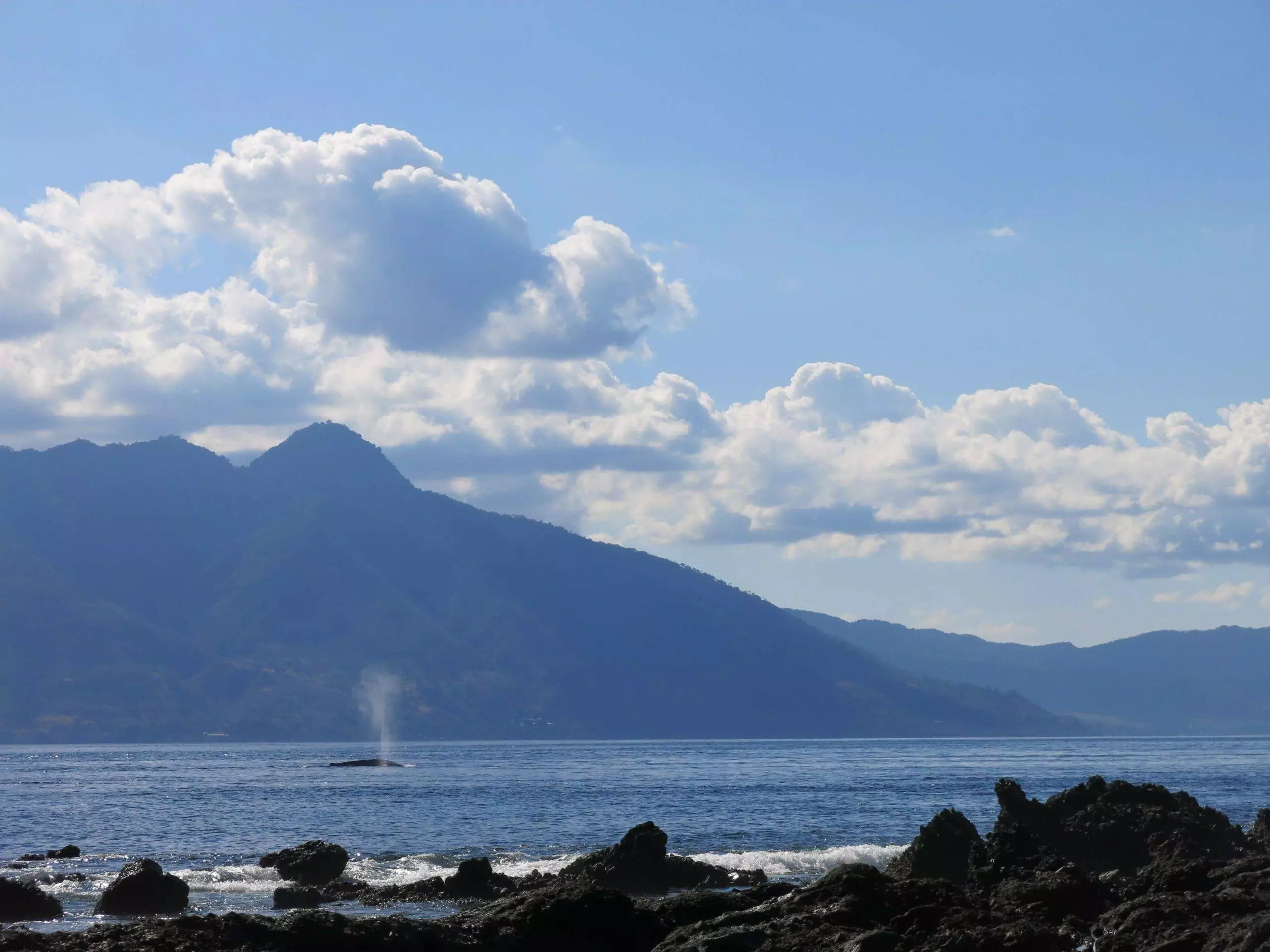 You hear a blow. The catamaran slowly drifts in. You find yourself eye to eye with this majestic creature. It is your first whale encounter.
On our comfortable and stable 48ft catamaran we take you out into the Savu Sea on 'whale patrol': spotting cetaceans such as blue whales, sperm whales, melon-headed whales, bottle nose or spinner dolphins in their natural habitat. Our experienced team is specially trained and knows exactly how to look out for them and once spotted how to approach these fascinating creatures. You may choose to relax on the sun deck or under the shady roof and wait until we call out the first sighting. Following our code of conduct to ensure safety and comfort for the animals as well as ourselves, you might even be able to experience in-water encounters that will definitely leave you with an unforgettable unique adventure.
Valuable scientific data collected during these encounters contributes to strengthening the protection of these vulnerable species. We follow strict protocols and data sheets developed by our scientific and conservation partner organization, Planet Deep.
Pods of dolphins can be seen the whole year round while whale sightings are more based on, but not limited to seasonal patterns. Often you can also spot dolphins and whales from your own terrace with the binoculars we provide. Are you still waiting for your first whale encounter? It might be your time at SAVU.
Close your eyes. Sink into indulgent bliss. Drift. Relax body and mind.
High above the ground, far away from stress and distraction, our Cliff Spa is an experience not to be missed. Perched above the breaking waves of the Savu Sea, the balmy breeze caresses your skin. It is a place of peace and gentleness. Escape in an extraordinary setting and spoil yourself with a traditional massage or a reflexology treatment at the Cliff Spa.
Book your appointment through our Reception Desk at any time.