For any ocean lover or nature enthusiast, there are few sights that are more breathtaking than seeing a whale as it majestically surfaces. We feel extremely privileged that we are able to see whales surfacing from our resort, and we can even hear their mighty blows too – experiences that we are passionate about sharing with our guests. There is still so much to learn about these ancient and mysterious giants from the depths and we are at the forefront of discovering more!
---
Migrating Cetaceans in Alor and the Savu Sea
Our location in south Alor forms part of the migratory route for multiple cetaceans including pygmy blue whales, sperm whales and short finned pilot whales. From time to time we have even had sightings of orcas!
Pygmy blue whales can be seen as they migrate north from late May to early July. During these months we often hear the whales before we see them – they pass extremely close to our resort while surfacing and blowing! Our second season for pygmy blue whales is when they migrate back to the south from late September to early November.
Sperm whales can be seen throughout the year, however, sightings are more frequent during the months of September, October, and November.
---
Resident Pods
It's not only during migrating periods that we have incredible marine mammal sightings – we have resident pods too…
One of the pods that we see regularly in the Pantar Strait (often passing right in front of the resort) is a multi-species pod of several hundred individuals. To date, we have ascertained that the pod includes spinner dolphins, melon headed whales, and Fraser's dolphins.
Kalabahi Bay is also home to another resident pod of around 20 Indo-Pacific bottlenose dolphins.
---
Whale Watching from Savu South Alor
Our passion for cetaceans and marine conservation in general is what drives and inspires us. To be able to share this with others is at the top of our priorities. Not only can we provide people with incredible dolphin and whale watching experiences, we do so in a way that is not invasive to the animals and goes to raise awareness of how to passively observe the giants of our oceans. We are also working with local stakeholders and officials to promote responsible marine tourism in our region. Working together with our scientific advisor we have, to date, identified 21 species of whales and dolphins in our region.
When whales are passing by our resort, they can be extremely close to the shore. Whenever we have a sighting we ring our famous "Whale Bell" to alert guests to look out. Our bell is a Swiss cow bell which we brought to Indonesia from Gstaad in Switzerland! To ensure that everyone has the best opportunities to see whales, every room has a pair of binoculars for looking out over the ocean.
---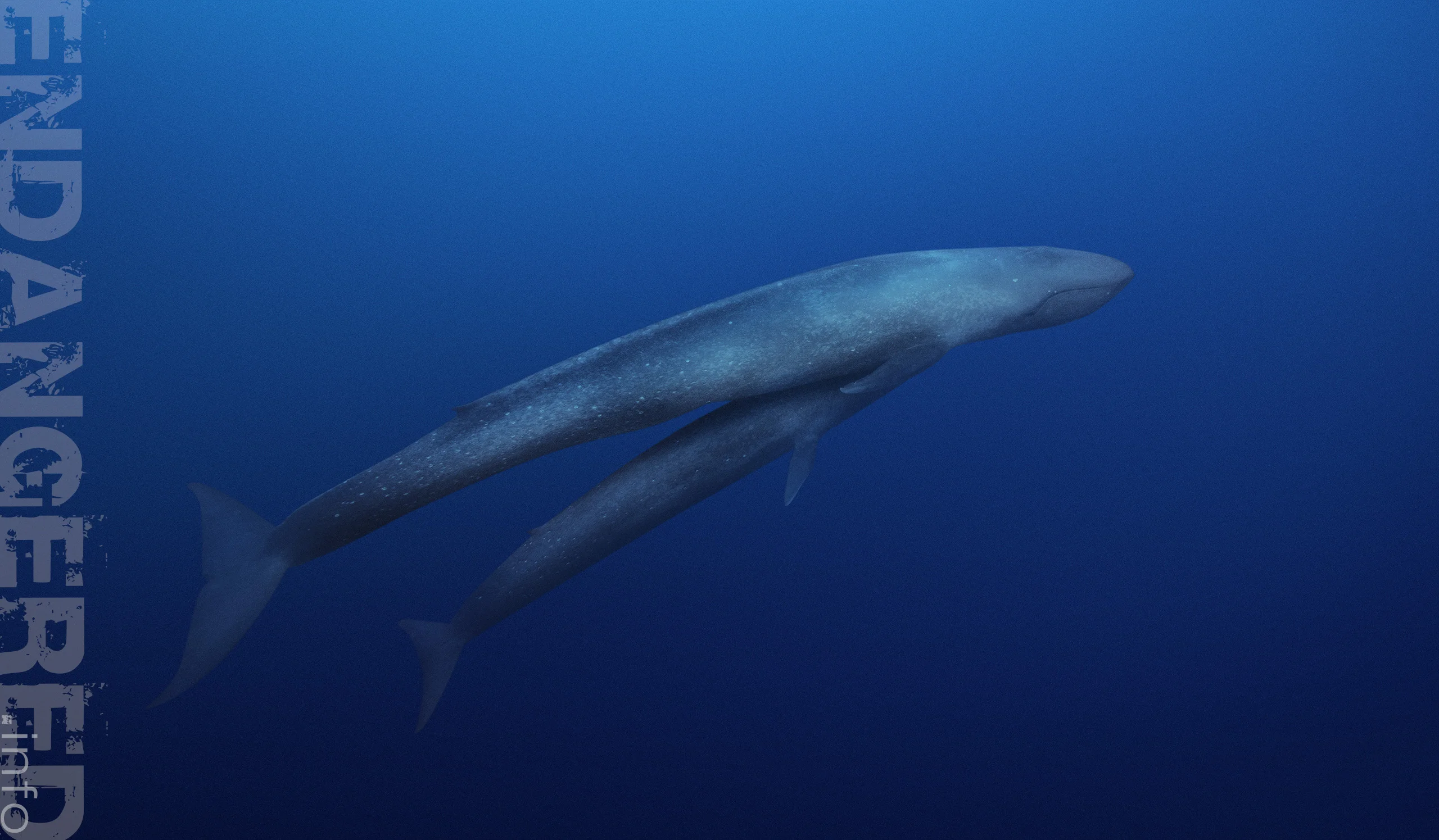 Whale Patrols
During the season we offer half-day whale patrols which are a highlight for anyone staying with us. We use our 48ft, 2-story catamaran to give us the best chance of sightings during patrols. The outside daybeds at the bow, the large viewing windows from the lounge-style main cabin, and the excellent spotting conditions from the fly bridge make it the perfect vessel for patrols! Our smaller tender also accompanies us and ensures easy access to snorkeling spots and assists with pick ups.
We head out in the morning with the aim to spot whales and potentially get to the water with them and snorkel, non-invasively.
We return to the resort for lunch and there are opportunities to go out again in the afternoon – or simply relax on shore and wait for the bell!
---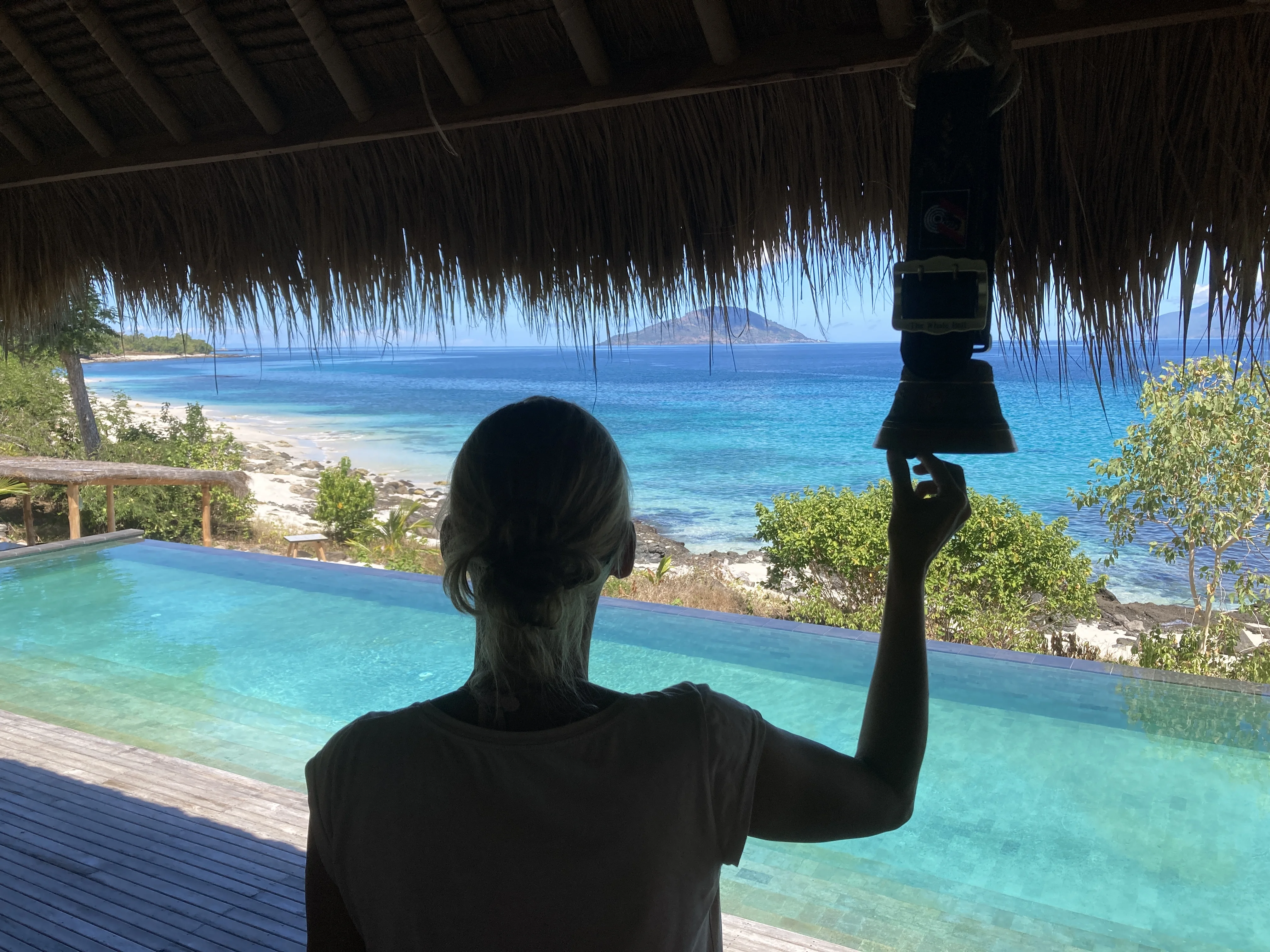 Join Us for Whale Watching in Alor
Are you thinking about a whale watching holiday? Stay at Savu South Alor and enjoy our barefoot luxury, personal service, and phenomenal coral reefs and marine life. We offer sustainably constructed accommodation and farm to table dining combined with years of experience in exploring the Alor Archipelago. Our commitment to conservation and marine protection is borne out of our passion for the ocean – something we look forward to sharing with you!
If you would like to join us for whale watching in Alor contact us at: info@savusouthalor.com or fill in our contact form. We look forward to welcoming you to Savu South Alor soon.