Welcome to our beautiful home in Savu South Alor! In our last Blog, we talked about some of our favourite dive sites in the North of the Alor Archipelago. The Alor archipelago spans a large area, so large in fact, that when we talk about our dive sites we divide the region into North and South. In this Blog we are going to cover our favourite sites in the south – which is where we are located, so if you stay and dive with us, you'll most likely be visiting some of these stunning spots!
---
Scuba Diving South Alor
If you read our last Blog you may want to skip to the next section (or read on for a quick recap)!
All levels of divers, from beginners through to seasoned pros, can experience world-class diving in south Alor. Our diverse dive sites include amazing sea mounts, walls, muck diving sites, beautiful coral gardens, sloping reefs, and drop-offs. Our reefs are truly ablaze with colour and packed with marine life.
Pelagics such as thresher, hammerhead, and reef sharks, oceanic sunfish (mola), sperm whales, dolphin pods, eagle rays, and even orcas have been seen in Alor's nutrient-rich waters. The blue whale migration route also passes through the Alor Archipelago. Two times a year, from the end of May to the beginning of July, and again from the end of September to the beginning of November, these stunning cetaceans travel through our area.
It's not only the thrill of spotting these larger marine species that keeps us excited about diving in Alor, take a closer look and an array of critters will be revealed. Frogfish, rhinopias, blue ring octopus, numerous shrimps, slipper lobster, and a rainbow of nudibranch are all resident here in South Alor.
Coming up are just a few of our favourite dive sites that we love to visit whenever we are scuba diving south Alor. Some of which have just recently been discovered and put on the dive site map by oursleves. All of our sites offer phenomenal marine life and underwater photography opportunities, and these are just a few out of many – there is still a lot more to be explored!
---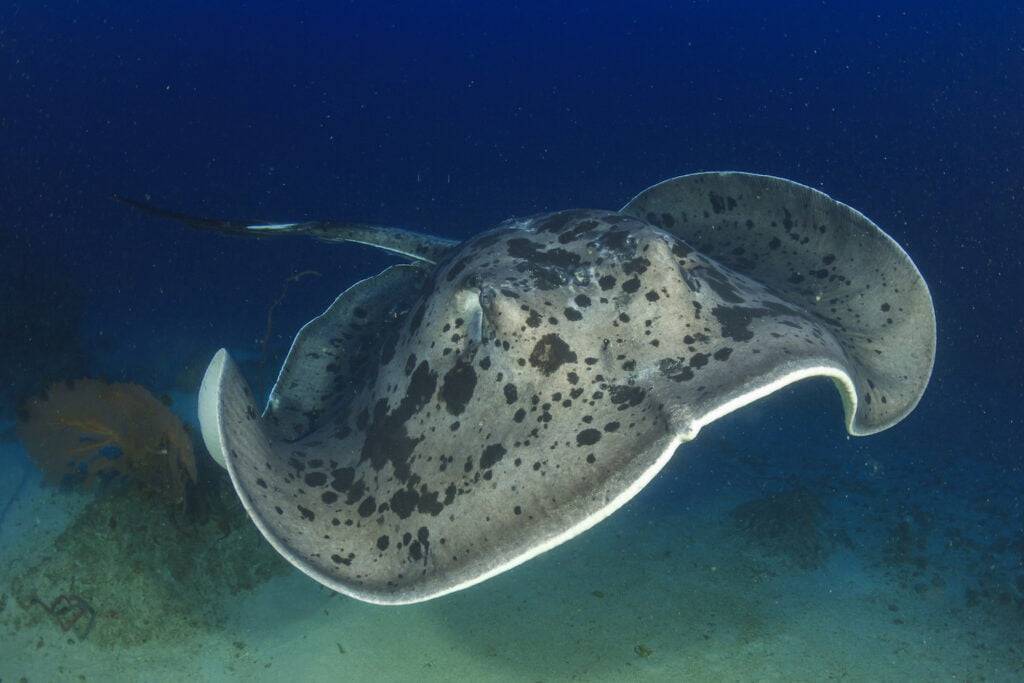 Savu House Reef
Our beautiful house reef has several different areas – all of which offer something different. You'll find a beautiful sloping reef, stunning hard coral bommies, and white sandy flats punctuated with canyons and coral outcroppings. It's well worth making a few visits to our house reef in order to explore all that is on display. Some of the marine life highlights here include huge marbled stingrays, giant trevallies hunting amid huge schools of fusiliers and lobsters as well as resident leaf scorpion fish and nudibranchs. Sightings of oceanic sunfish and mobula rays are not unheard of.
---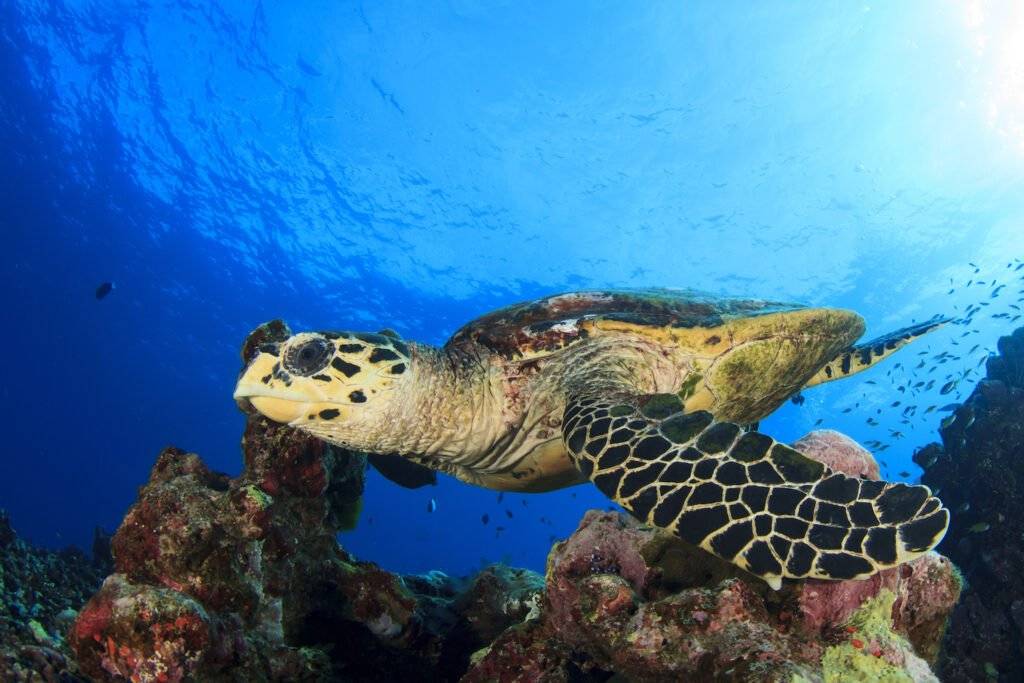 Cathedral
When talking about scuba diving south Alor, this is an iconic dive site! This steep sloping reef is packed with dense, pristine coral coverage which is home to a plethora of marine life. You'll see the entire marine ecosystem in action here with predatory pelagic species cruising through the blue and an explosion of colourful reef fish. There can be variable currents when diving here and we've enjoyed some incredible drift dives. For those who like seeing larger marine species, there is the chance to see bamboo sharks, reef sharks, giant trevally, sea turtles, tuna, and banded sea kraits, while for macro enthusiasts, look out for ghost pipefish, scorpionfish, hairy squat lobsters hiding in the ridges of barrel corals and leaf fish hiding out on the reef.
For advanced divers, this site takes its name from an 8 meter long swim through which is found at 30 meters. The 'Cathedral' is also a beautiful photography subject for those shooting wide angle.
---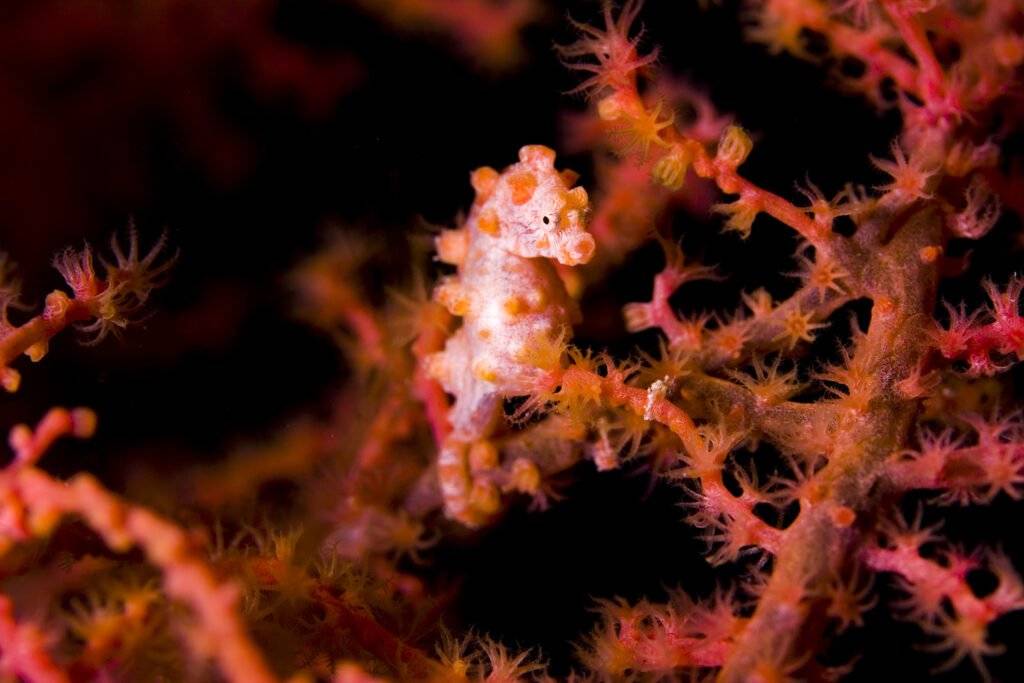 Andy's Bus Stop
This quintessential Alor wall dive site never fails to impress us. The abundance of fish is simply breathtaking. Antheas literally swarm over the corals while moving with seemingly precise synchronization. There is an abundance of nudibranch and check the gorgonian sea fans for pygmy seahorses. The coral coverage here is a patchwork mixture of vibrant hard and soft corals – all of which are competing for space on the reef.
It's easy to get transfixed by the non-stop action on the reef but don't forget to look out into the blue for the chance to spot some of Alor's larger residents. Possible sightings here include hunting giant trevallies, tuna, Spanish mackerel, and huge napoleon wrasse are sometimes spotted here.
---
Beangabang Bay
This picturesque bay feels like a step back in time and it is home to several pristine sites that offer absolutely epic black sand muck diving. Macro underwater photographers will be in their element here – the bay boasts an array of Indonesia's most iconic critters and given its southerly location, we often have the entire bay to ourselves.
Look out for ghost pipe fish, pipe fish, pipe horses, seahorses, frogfish, pegasus sea moths, nudibranch, ribbon eels, and several species of octopus, including mimics.
An unexpected bonus to diving here is taking a trip to the beach during the surface interval to check out the geothermal hot springs!
---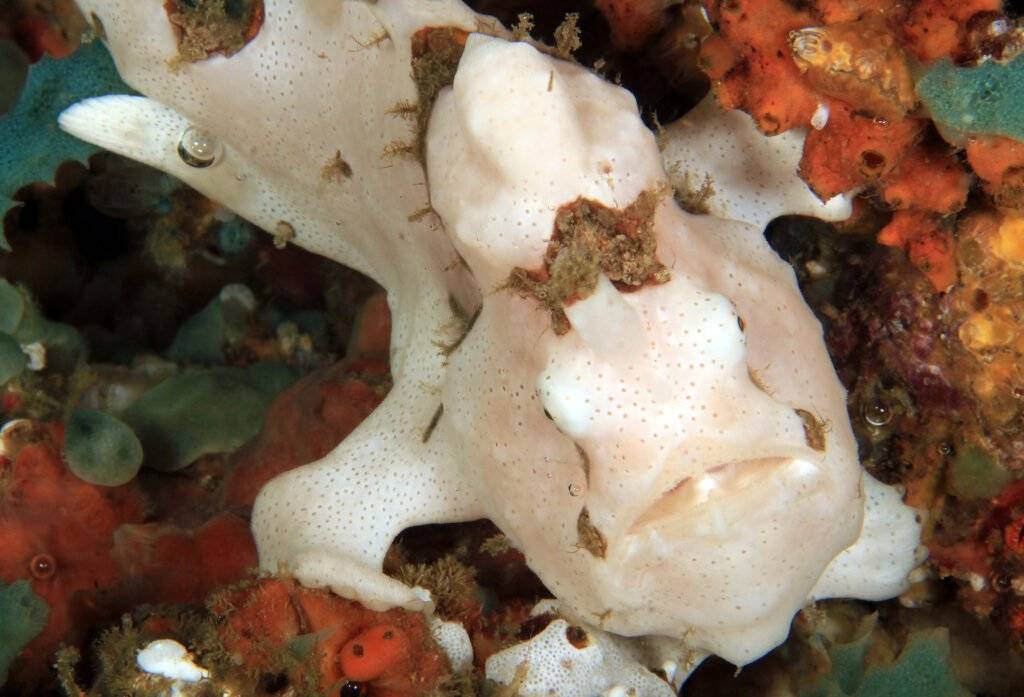 The Anvil
This site, which is exposed to the open Savu Sea, takes its name from the shape of the large rock that breaks the surface. The Anvil is one of our favourite sites for pelagic encounters and on our very first dive here we were greeted by a truly great hammerhead shark.
It's not just big fish aficionados that will enjoy diving here, when we are not looking out the blue, the reef is a hive of activity. Expect to see huge tubastrea corals which are swarming with antheas, sweetlips cruising through the current, schools of surgeonfish, and coral bommies that are almost hidden from view by dense clouds of glass fish.
---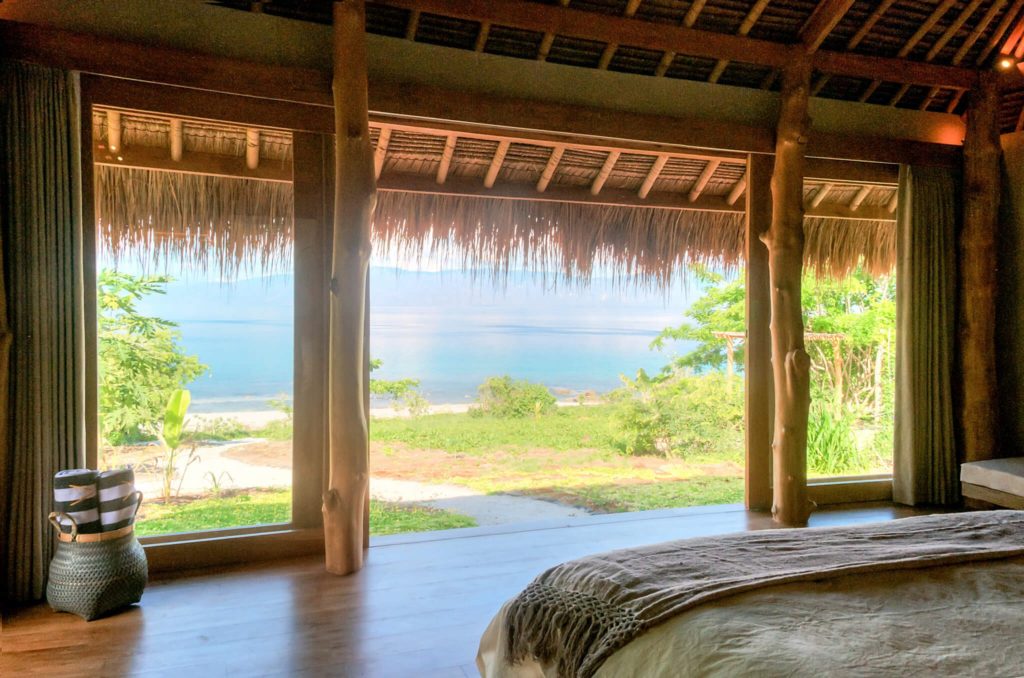 Book Your Stay and Alor Diving with Us
Are you ready to book your next diving holiday with us? Stay at Savu South Alor and enjoy our barefoot luxury, personal service, and phenomenal dive sites. We offer sustainable accommodation and farm to table dining combined with years of experience in diving the Alor Archipelago. Our commitment to conservation and marine protection is borne out of our passion for the ocean – something we love to share with our guests!
If you would like to join us for scuba diving in south Alor contact us at: info@savusouthalor.com or fill in our contact form. We look forward to welcoming you to Savu South Alor soon.